PaoloLeo
Wine Club
Enjoy and share with us your special Wine moment!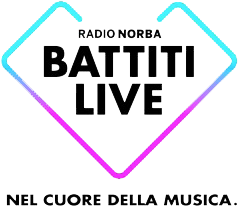 Benvenuto nella Community Paololeo, uno spazio pensato per tutti i wine lovers che amano condividere opinioni e curiosità sul fantastico mondo del vino.
Contribuiamo insieme a promuovere la cultura enologica, degustando e sperimentando la nostra passione.
ENTRA NEL WINE CLUB PAOLOLEO
Iscriviti gratuitamente e godi di tutti i vantaggi a te riservati:
Ricevi aggiornamenti in anteprima sulle novità Paololeo
Usufruisci di sconti e piani di abbonamento riservati sul nostro shop online
Accedi alle nostre wine experience a condizioni dedicate
Richiedi una consulenza gratuita al nostro sommelier
Partecipa a eventi esclusivi riservati ai soli membri
Diventa vignaiolo onorario di un alberello pugliese
Riscuoti premi e promozioni
Il Wine Club Paololeo si struttura su tre livelli che si raggiungono accumulando punti attraverso acquisti e attività periodiche dedicate. Quando effettui la registrazione, diventi automaticamente membro Classico del nostro Wine Club. Scopri tutti i benefit e come diventare membro Riserva e Ambassador per ricevere vantaggi ancora più esclusivi.
Classico
da 1 a 1999 punti
---
Sconto del 10% sul tuo primo acquisto online
Newsletter periodica sulle novità Paololeo, ricezione di promozioni esclusive ed inviti ad eventi con possibilità di prenotare in anteprima
Voucher Tour 'Taste e Go' per 2 persone presso la nostra azienda
Riserva
da 2000 punti
---
Sconto del 20% sul tuo primo acquisto online da membro Riserva
Newsletter periodica sulle novità Paololeo, ricezione di promozioni esclusive ed inviti ad eventi con possibilità di prenotare in anteprima
Voucher Tour 'TaralVino' per 2 persone
Una consulenza online gratuita con un nostro sommelier
Possibilità di attivare piani di abbonamento per l'acquisto di vino
Ambassador
da 5000 punti
---
Sconto del 30% sul tuo primo acquisto online da membro Ambassador
Newsletter periodica sulle novità Paololeo, ricezione di promozioni esclusive ed inviti ad eventi con possibilità di prenotare in anteprima
Voucher Tour 'Aperivino' per 2 persone presso la nostra azienda
UNA Consulenza online gratuita con un nostro sommelier
Possibilità di attivare piani di abbonamento per l'acquisto di vino
Diventi vignaiolo onorario di un alberello pugliese
Ricevi inviti ad eventi esclusivi del Wine Club